Heal the Healer Red Tent Retreat
Shackerley Mill, Albrighton
3 days of sisterhood. An exclusive opportunity with Claire
Join Claire Roche for 3 days to nourish your soul in this transformational women's residential retreat that illuminates the wisdom of traditional folk tales to identify and heal the wounded feminine and awaken your personal power. 
The Resurrection of the Feminine
For the sacred feminine to rise and restore the sacred balance, women of all ages are called to play a part by healing their own core wounds to embody the true and empowered feminine. 
The Red Tent Retreat is a 3 day intensive with Claire,  – a facilitator in the global Red Tent movement to facilitate Red Tent Moon Lodge gatherings. 
This 3 day event is a rare opportunity to be personally facilitated by Claire, who bring over many years of experience as group facilitator of Women's Mysteries.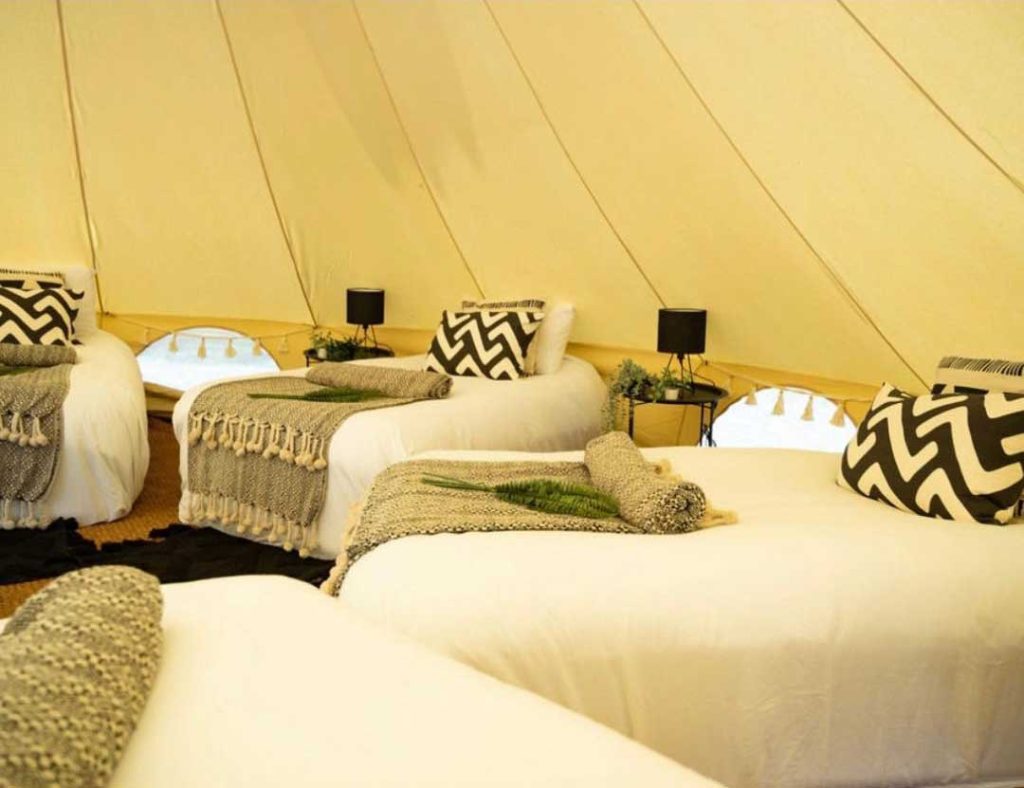 Sacred feminine teaching & wisdom stories Enjoy the oral tradition of storytelling to impart pearls of wisdom for your journey. 
Sharing circles & oracle divination  Experience the gift of soul connection, healing through the power of reflection and intuitive guidance. 
Sacred Art Therapy & crafting of sacred amulets Art is the language of the soul. We access our inner landscape through self expression in a space of non-judgement.     
Transformative processes & medicine chants  In the Red Tent, we practice the power of our voice – both inner and outer to live truly authentic lives. 
Sacred ceremony & mystical practices  Enter the space between the worlds to remember your power to harness the elements of creation to consciously create
Guided meditation & global healing  Access your inner mystic to heal your psyche and the outer world through guided inner journeys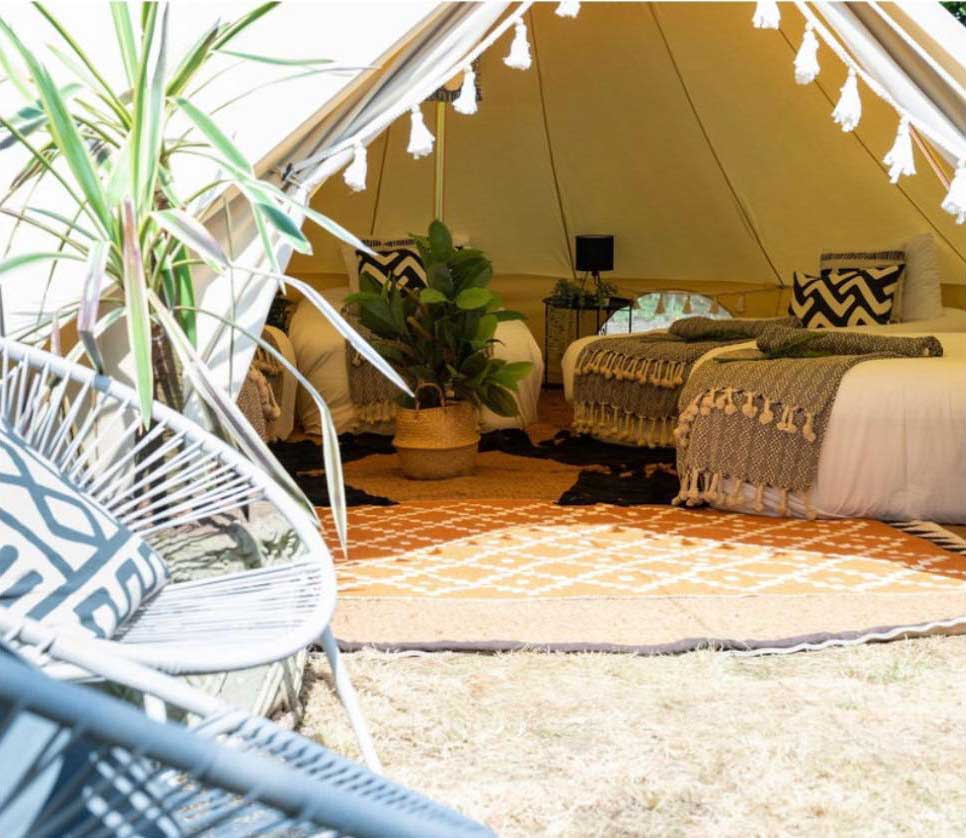 Why spend 3 days in the Red Tent?
3 is a sacred number. In the ancient women's wisdom tradition once known as The Grail, it was understood that transformation occurs in 3 stages – descent, initiation and integration. When we designate sacred time and space to journey these 3 phases, with the support of a soul midwife, we accelerate our awareness and make a quantum leap in our self-actualisation.
Gift yourself 3 days to fill your cup with pampering activities, practices and treatments that restore your mind, body and soul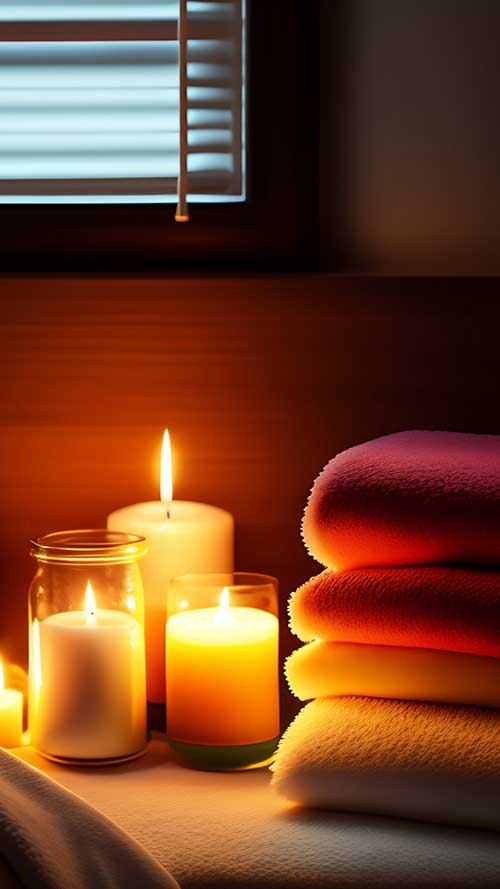 Womb Breathwork & Massage
Discover the power of therapeutic womb self massage to support your reproductive health, menstrual cycle flow, increase your radiance and inner glow and support your body's well-being and fertility.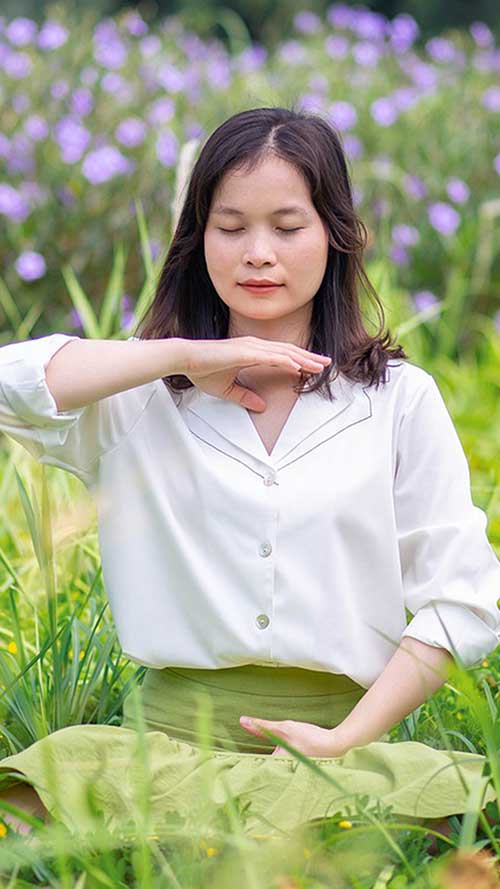 Nourish your feminine energy and destress with a yin-flow session that's suitable for all fitness levels and supports the health of the nervous system.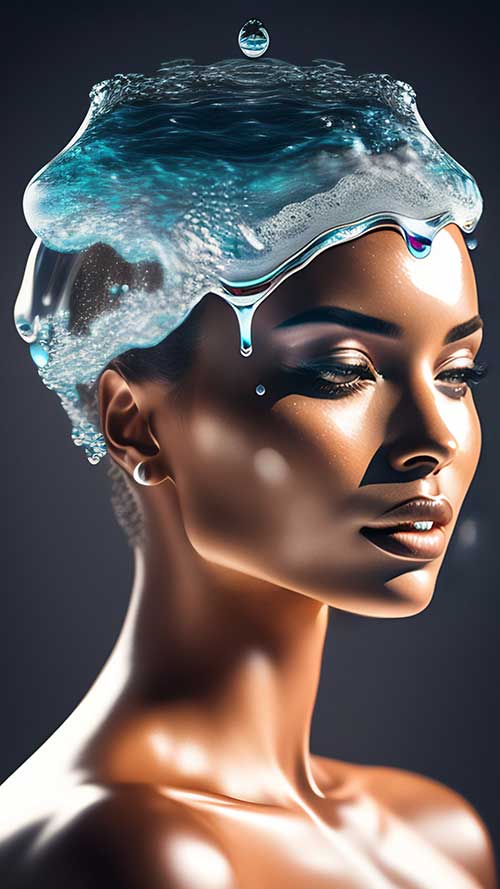 Experience the loving touch of sisterhood as we swap mus masque facials with this ancient healing elixir from the Dead Sea that's renowned for its rejuvenation properties.
Tanishka - The Moon Woman
An author of six books, she has taught ancient wisdom traditions and practices for the past 26 years. A leader in the global Red Tent movement, she has trained women in 44 countries to facilitate Red Tent Women's Circles as a community building initiative to support during their most challenging time of the month, In 2008, she extended her work to men and couples. 
Best known as The Moon Woman on Facebook, with half a million followers of her daily guidance, she is passionate about creating social sustainability through educating people to align with the natural cycles that initiate us to mature. 
A former stand-up comedienne, she has captivated audiences around the world by decoding the greatest mystery of all time. 'The Holy Grail' from the perspective of the sacred feminine. This is the subject of her latest book, The Grail. 
In addition to being a popular keynote speaker at conferences, summits and festivals online and worldwide, her articles and interviews have been featured in leading and women's magazines and wellbeing publications in print and online. 
She offers a range of courses and resources via her online mystery school in addition to her public speaking events, ceremonies and retreats. Her fifth book, 'Goddess Wisdom' published by Hay House in conjunction with an online course was listed in Aspire magazine's Top 10 books for women and has now been translated into French, Chinese, Turkish and Slovenian. 
In 2023 she is following a calling to fulfill the Whirling Rainbow prophecy, by traveling the world offering free events to 'raise the vibe and gather the tribe' to midwife the shift of consciousness in our Great Awakening as a species.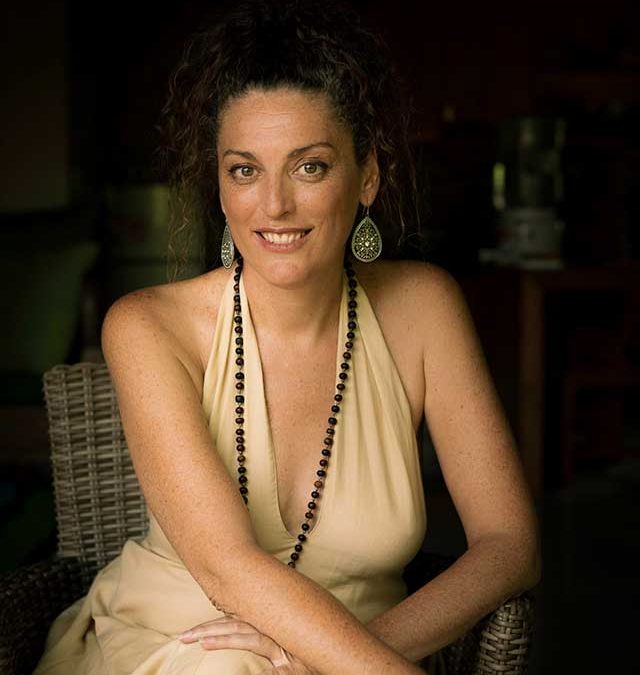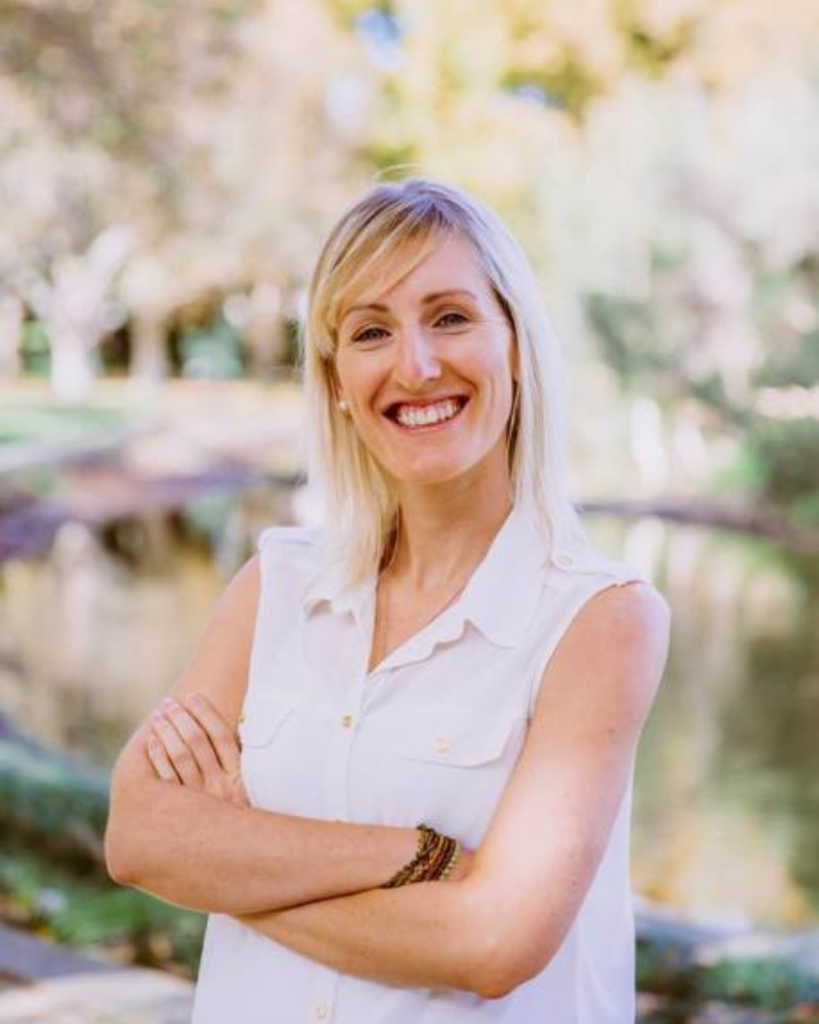 Claire is here to share time-tested tools and wisdom that have transformed her own life. Tools that have helped her become more fully the woman she is meant to be. 
She experienced an awakening with the birth of her first and only child in 2012. At the time, she was achieving a certain level of success and fulfilment in her professional life, but her personal life was in shambles. 
She always knew that family and motherhood are central to her being, but until she could be a fully present mother, she had to heal a lot, that she had to hide herself from the world. 
Anyone who has been through an awakening process will tell you it's not pretty and it certainly wasn't for Claire. She entered a period called the dark night of the soul, which lasted about 7 years, and brought her to her knees time and time again. She looks back now with absolute gratitude. Her ego was cracking and her true self was appearing; it was a sacred and challenging time. May teachers came to Claire's path, and after several mystical experiences, she became devoted to the path of Kriya Yoga.  
It's a different path for everyone. Deep down, everyone knows what they want but can feel like something is blocking us from asking for it. Think of arriving at the YOU you want to be. The YOU of your dreams. 
Claire offers counselling, group workshops, retreats and classes. 
By working with the inner child and ancient vedic healing modalities, Claire will uncover your personal life purpose and all the unique attributes you already have. This, in fact, shows who you already are. This isn't 'self help', it's a way of clearing away of the cobwebs that are simply getting in the way of you seeing the whole truth of your unique amazingness. You will discover your life purpose and see that you already have the roadmap to actualise it. You'll realise that there's nothing 'wrong' with you and that whatever your dream beholds – in business, health, love, home and spiritual life, you can step into it with great abundance. 
am an Australian born natural priestess with 20 years experience in the healing and mystical feminine arts. My home is a jungle temple in a sacred valley in north Bali. Every single day I bathe in waterfalls and the ocean and this intimacy with mother nature is where I receive the inspiration and guidance for my programs and healing practices. I am a qualified Tao Tantra Facilitator (Tao Tantric Arts), Yoga Teacher ( 20 years of daily practice and qualifications in Shadow & Satyananda). I am an advanced Thai Yoga Massage therapist and Instructor (The Sunshine network) and Holistic Health Coach ( Institute of Integrative Nutrition). In my 20's I had a successful private practice in London with clients ranging from millionaires' and movie stars to housewives- and everything in between. I am deeply informed by 20 years of dedicated spiritual practice and wild nature connection. I have been blessed with both official and unofficial apprenticeships with incredible mentors. I am in gratitude for these teachers.. I lived in India for 7 years immersed in a deeply personal and devotional study of meditation, yoga and tantra. I have assisted in numerous Tantra Teacher Trainings in Thailand & Bali since that time. These days I continue my dedication to daily spiritual practice & ritual. I live my dharma and walk my talk. I have now been leading retreats & rituals for 10 years all over the world. This is the work I was born to do.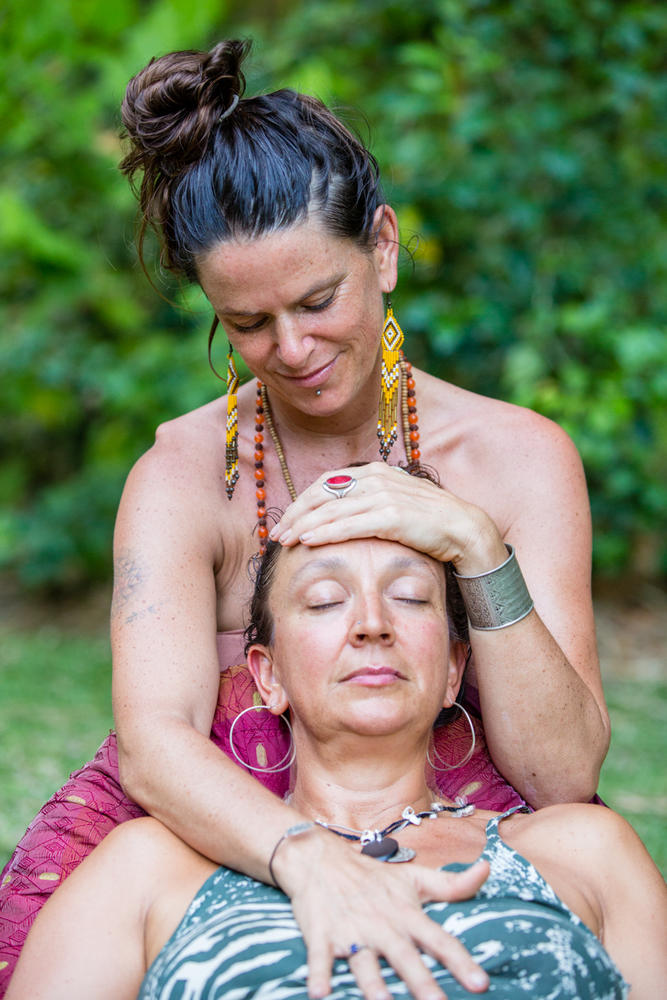 The Red Tent Retreat aims to help each unique individual find peace, joy, strength and fulfilment in their lives. Comfortable accommodation with plenty of parking is within a beautiful lakeside rural Shropshire property. There is space for 10 ladies sharing 2x bell tents and 3 ladies in a shared room with an ensuite bathroom. Meals are vegetarian or vegan with special dietary requirements catered for. There is a studio where the workshops will be held and a beautiful orchard and lake to wander round in your free time. 
Retreat Rates / Energy Exchange
The price for the 3-day Red Tent Retreat is £999pp for accommodation in the Bell Tents and £850pp for accommodation in a shared room with an ensuite. 
A deposit is required of £450 when booking. 
This is a small and intimate retreat with only 13 spaces available.
Secure your spot! We would love to have you.